Industrial Strength Marketing Mojo
Posted in Work on July 19, 2018
/
/
Comments Off

on Industrial Strength Marketing Mojo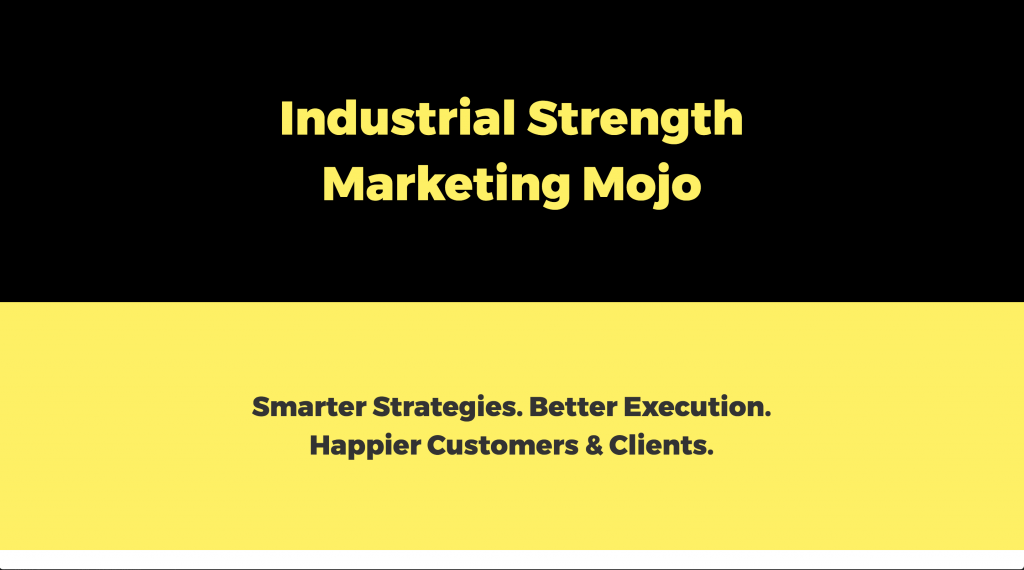 Industrial Strength Marketing Mojo found Spokencode.
Gregg, of Industrial Strength Marketing Mojo, informed us that this project was super easy and he wanted it built specifically with Beaver Builder. The caveat was that the also wanted some one-on-one instructional regarding the working relationship between Beaver Builder & Beaver Themer. No problem. Spokencode has experience in instructional writing, on-boarding and presentations. Therefore, we are able to translate the needs of a client into technology solutions and vice versa, translate technology solutions into language a client understands.
Gregg said Spokencode was more than qualified for the job, but he hired Spokencode because of the refreshing honesty he found in a critical blog post. We officially started the project.
The instructions were provided in a very succinct text file. They were specific. Row 1 says "Industrial Strength Marketing Mojo" and has this color. Row 2 has this text and this color. And so on up to Row 7. The exact text and colors were specified. We also included a form with a file upload feature. Again, the client specifically requested it be built using Formidable Forms. And again, not a problem.
Spokencode delivered the project quickly in less than 2 days. After completion, the project was reviewed over a screen share. Spokencode illustrated how the Beaver Builder modules were styled, how Themer layouts were created and how they were applied based on defined rules. Gregg was satisfied with his understanding, promptly closed out the project and issued payment.
Gregg followed up with "I'd like to talk with you about the best way of working with you going forward." And so we did. Spokencode is always connected and readily available. Whether it's a quick turnaround, comprehensive project plan, urgent issue or long term partnership, you can hire Spokencode. 
See the completed project at IndustrialStrengthMarketingMojo.com and hire Spokencode to complete your project.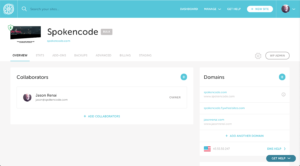 I've been using shared hosting from Hostmonster for probably 8 years. A few years back I upgraded from the standard shared hosting to a Virtual Dedicated Server. Since then, it's been nothing but an over-priced headache.  It required far too much management and maintenance while still being damn near useless. Too much downtime. Poor performance.…