One of the great things about WordPress is the plethora of themes available. The problem is each of theses has a slightly different approach and requires learning how it works. Each theme has its own way of adding content, typically with their own built-in page builder. It can be extremely time consuming to learn the ins and outs of each. And at the end of the day, nearly every other website you visit is starting for the same theme. It definitely shows.
I've always built custom themes for WordPress that require far more customization. Most of the time, I'm given an existing design from a graphic designer as a PSD which they need built into a website. I don't want to be, and can't be, limited to the design and features of a specific theme that uses a built-in page builder. That's where Beaver Builder comes in.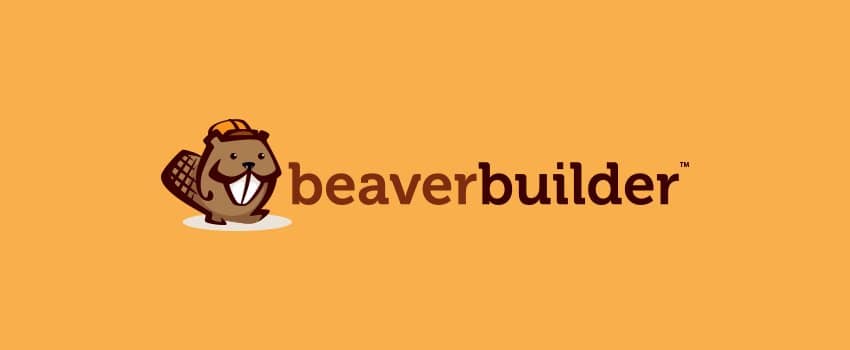 Beaver Builder works with virtually any theme!
Beaver Builder's "page builder" is abstracted from the theme as a stand-alone plugin. Regardless, I always use the same theme. Why? We'll get to that.
Beaver Builder Modules
Beaver Builder comes with 50+ modules to drag & drop into any page including:
Each of these modules has numerous configuration and styling options to get just the right content, functionality and look. To use them, just edit the page with Beaver Builder and drag & drop the module you want into the page.
Responsive design (design that works on all screen sizes and devices) is built on the concept of a grid, containing rows, containing columns. A row is divided by up to 12 columns. Generally though, only 3-4 columns are used in a row, sometimes up to 6 columns. If you don't want the module to create a new row, first drag & drop a row with the desired columns.
If you find you need more or less columns, just delete a cell or add a new one by dragging & dropping a new column to the left or right of an existing one. Easy. Basic content modules, like text and headers, can be edited right in place, on the actual page!
Beaver Builder: Boring but Important Stuff
Multilingual
Beaver Builder is translation ready, meaning using and building with Beaver Builder page builder is multi-lingual. Currently, there are 100% complete Beaver Builder translations available in English, French, Dutch, Swedish, German & Portuguese. Plus, rough translations in 25+ other languages. More importantly, Beaver Builder supports WPML for multi-language websites translated for you end users.
Responsive for All Devices
Since 2015, mobile search volume has surpassed desktop search volume. Google uses mobile-friendly labels in their search results. If your site is not responsive, Google will penalize you. Even if Google didn't, your user experience would be horrible. If you want to make sure your website performs well on mobile devices on the go, using mapping and location awareness, Beaver Builder has you covered.
WordPress Multisite
Beaver Builder supports multisite installs, which allow you to share the same settings, themes, plugins etc across many sites in a network.
I use the Beaver Builder Agency package which comes with a network-wide control panel that allows super admins to configure Beaver Builder from one central point.
WooCommerce
Beaver Builder works with WooCommerce. Drag & drop WooCommerce modules right into the page to display only the products you want by ID, category or tag. Add "Buy Now" buttons and other functionality.
Beaver Themer
If you want to know why Beaver Builder is the best page builder, it's because it goes father than building pages. With the addition of Beaver Themer, it builds THEMES! That's right. With Beaver Themer, users can easily build headers, footers and reusable parts that are rules driven.
Why Spokencode?
Spokencode can build pixel-perfect, drag & drop, point & click editable WordPress themes from ANY design. Beaver Builder agency licenses are included with every advanced Beaver Builder site we build. And, Beaver Builder is supported by the Page Builder Framework, an advanced starter theme used by Spokencode on all Beaver Builder sites. Page Builder Framework allows for advanced customization and efficiency using the latest Node-enabled build processes and tools including Gulp, Sass and Browsersync.